We had started a Pirates theme when I came across this HUGE box. I dragged it home and went to work creating a pirate ship.  The kids loved steering the ship, sailing on the high seas and exploring for treasure.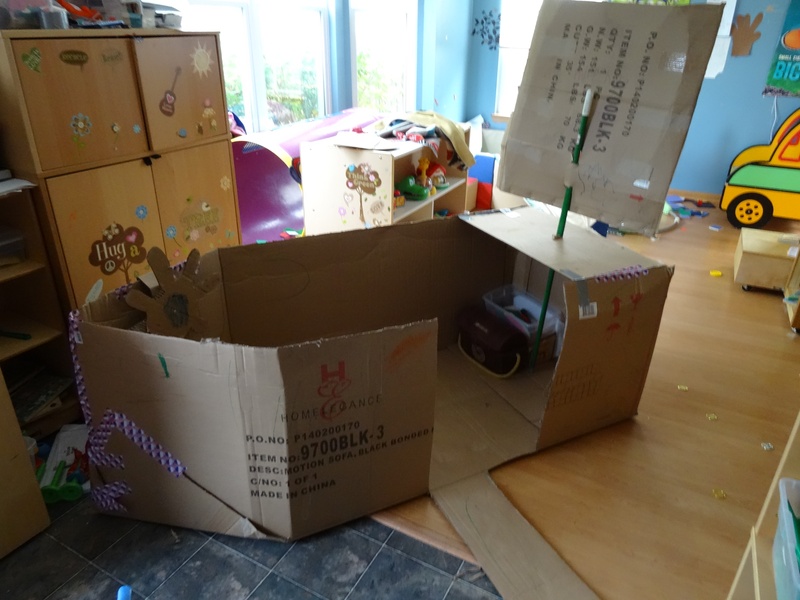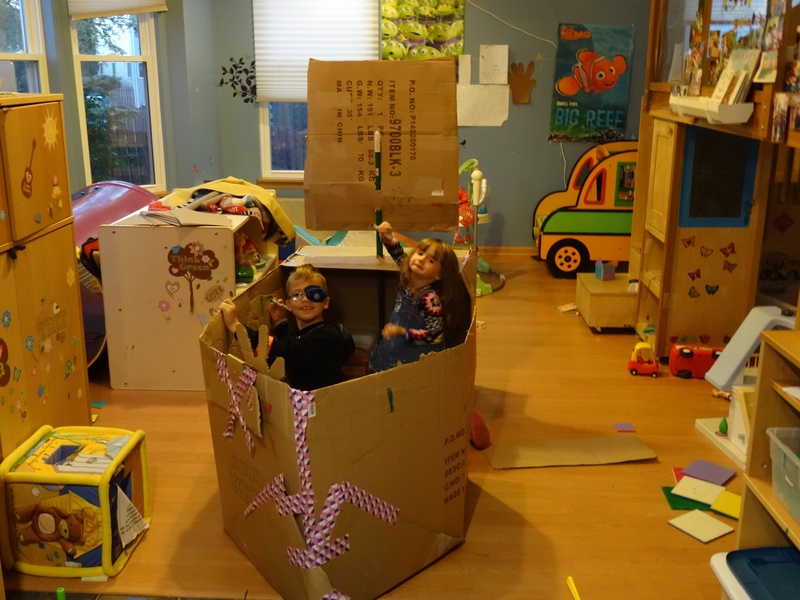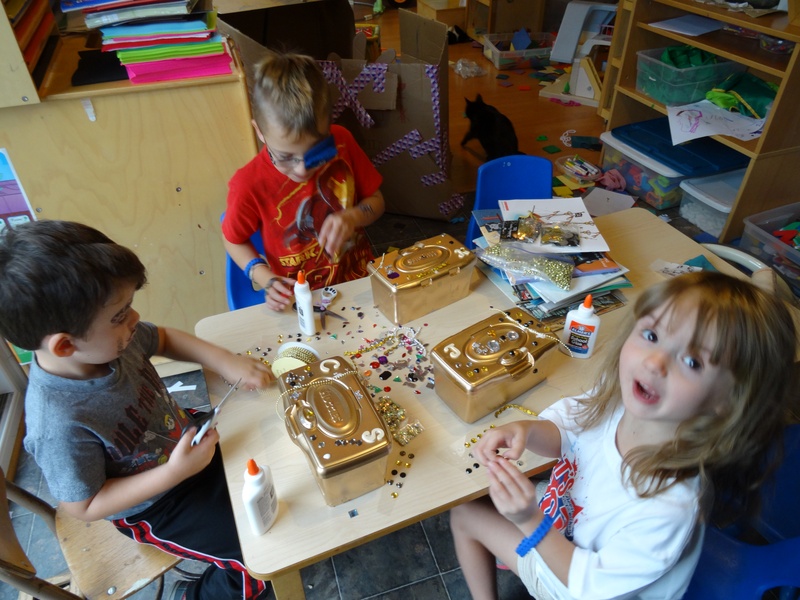 Decorating treasure chests and showing off our pirate hooks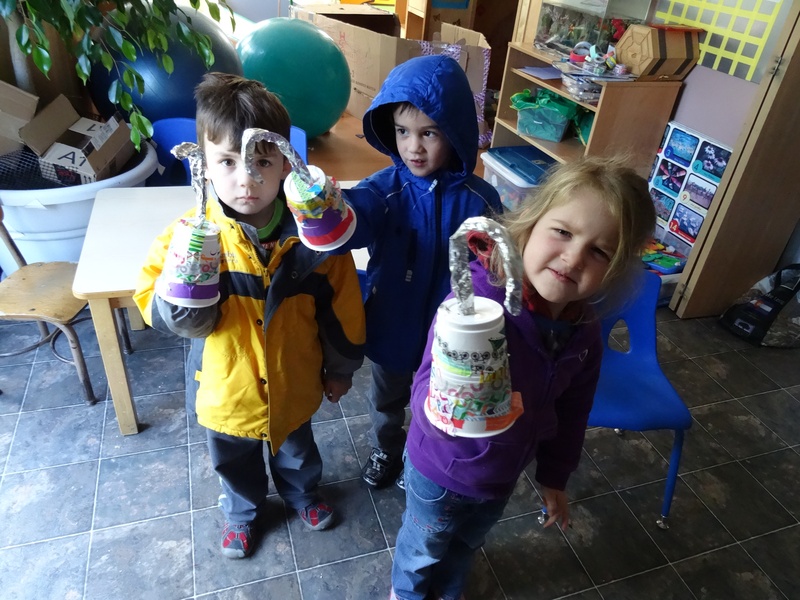 Categories: Preschool Ideas, Day Care, Themes!