Do you remember climbing a tree when you were younger? I used to climb to the top of the maple tree in our front yard, trying to go higher than the house, then I would sit up there and read my book for hours.  I loved being that high up, feeling the breeze and being alone.  I didn't even think of it as risky honestly, it was how I grew up and even though my brother had broken both his arms falling from a tree when I was a toddler, I still considered it a normal non-risky activity. Later when I was a grown up my husband and I loved going for hikes in the forest and always felt trees were just a part of our lives.  When we moved to this house one of the first things we did was plant trees.  When the trees and kids got big enough it was only natural to let them climb the trees.  It wasn't until the internet chat groups became a thing and someone was horrified that I let the kids climb the tree that I even thought of it as a risky activity.  Yes of course you had to learn how to do it and pay attention to safety rules but risky?  It made me think if I was putting the children at risk.  I always prided myself on having a safe environment. 
So, I evaluated the safety of tree climbing. I made sure the kids didn't do it until they themselves could pull their own body up into the tree, that showed they had the arm strength to climb a tree.  I made sure they understood to only step on branches that were alive and thicker than their wrist to eliminate the risk of a branch not holding their weight. I made sure they understood to keep 3 things touching the tree at a time (arm, leg, etc.). I made sure they understood how to get down on their own without help.  I didn't let them climb without spotting until I felt they were doing it properly.  I just naturally did those things.  It turns out I was do a risk value evaluation.  I could make it a tiny bit safer if I put rubber mulch under each climbing tree so if they did fall they would be cushioned but have decided that the possibility of risk is very small and not warranted to have the mulch. Climbing a tree gives the children so much enjoyment, confidence and confirmation of their own strength that I am not going to stop.  I went to a conference on nature play this summer and it turns out I'm doing the right thing!  The presenter had done a doctorate study on tree climbing and found the accident rate lower than a whole bunch of other things that people don't bat an eye at.
Like I said, I pride myself in having a safe environment.  But we do "risky" things. I teach the kids how to use sharp knives, we do science experiments with fire, we go on field trips and a whole bunch of other things that I have learned some people consider risky. I naturally teach them in a manner that is conveying to the children how to use those things safely.  Doing a science experiment with birthday candles on metal trays with a glass of water right there is less risky than blowing out a birthday candle on a cake.  I am controling the eliments of risk and making sure the kids understand why we are taking those precautions.  And studies prove that taking controlled risks gives the children a higher degree of self regulation, responsibility and body awareness.  It's nice to have science backing up my well, science experiment.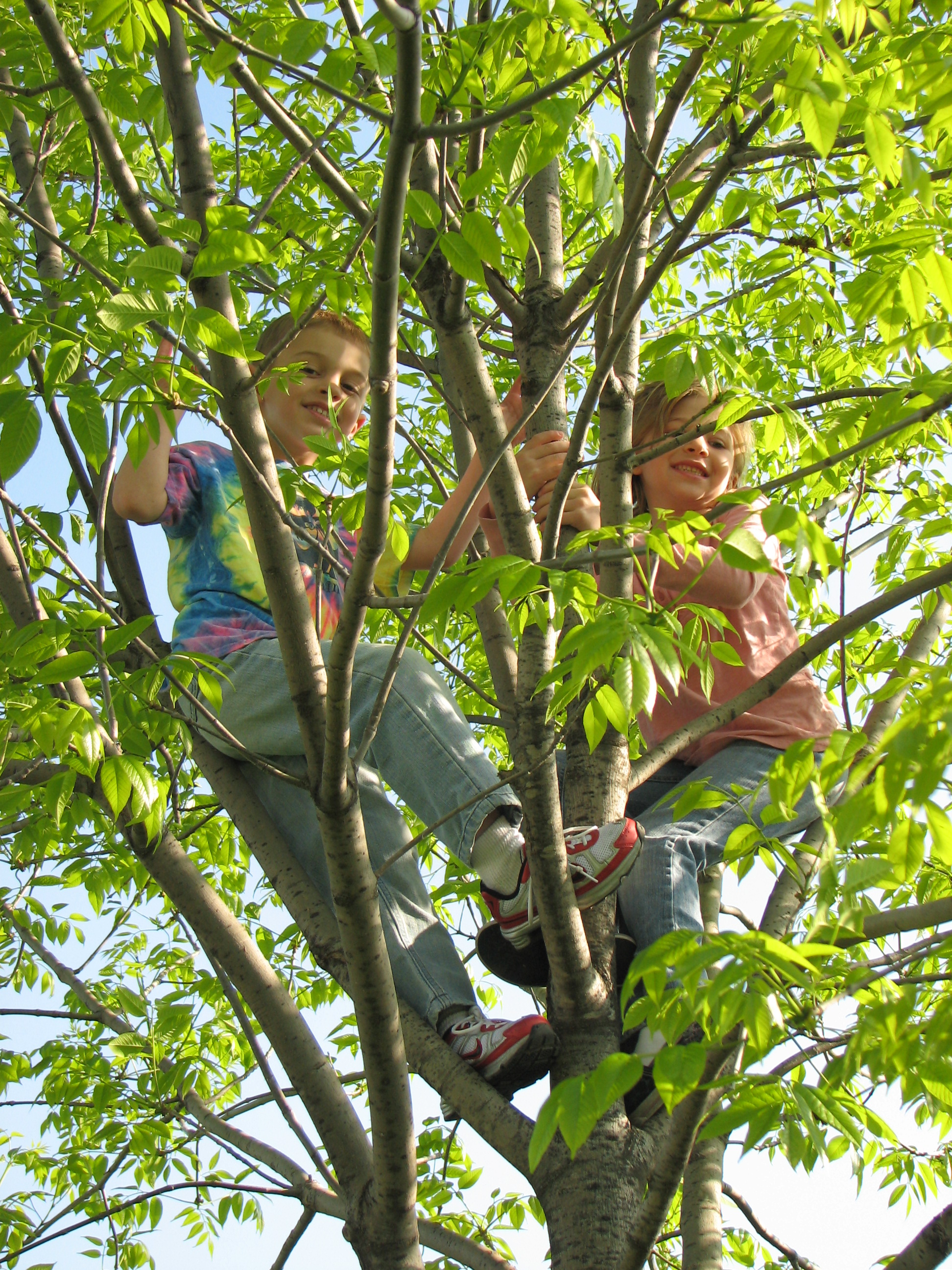 Recommended sleep times:
So what is the right amount of sleep? Fifteen years ago the sleep charts were what I believe to be correct. But somewhere in the last 2 decades the charts have been modified. Here is the sleep chart *I* believe in (the one that was around many years ago).
* Newborn to 4 months old - 19 to 22 hours in a 24 hour period
* 4 months old to 12 months old - 12 hours at night, (may have a feeding after the first few hours when Mommy is ready to go to bed for the night), two to three naps of 2 to 3 hours each
* 12 months old to 2 years old - 12 hours at night, two naps of 2 hours each (eliminating the morning nap gradually but if behaviors gets bad you may have to add it back).
* 2 years old to 5 years old - 12 hours at night, 2 to 3 hour nap
* 6 years old to 10 years old - 11 to 13 hours a night
* 10 years to adult - 8 to 10 hours a night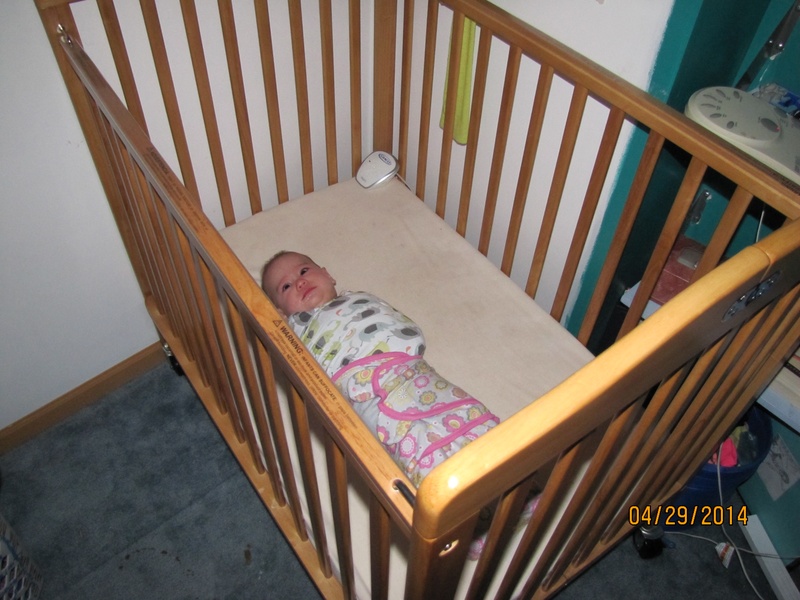 I let sick kids come to daycare. Fever? Just tell me when you dosed them up with and what you gave them. Rash? No problem. Pink Eye? Hand, Foot, Mouth Disease? Bring them. I do not care. The only thing I exclude for is vomiting and diarrhea. For those I am super strict because a child with those needs extra attention, I don't want to have to clean it up and they spread very quickly so sending a child home can keep others from getting it.  (I also spray bleach water on every surface in the house after a case of vomiting/diarrhea)  
I know this sick policy isn't for every parent. One time I was interviewing and it was going great until I got to explaining this and the parent stopped the interview, said that was a deal breaker and left. Like in half a minute, she was gone. I get it. Especially as a new parent, you feel like you want a "sterile" enviornment.
I am sure she was reassured by the next place she interviewed that they were strict on their sickness policy.  And they may have tried to be, but most daycare sick policies don't make much sense in reality, or aren't followed by the parents.  My classic example happened at a daycare center I worked at when I was right out of college.  I was in the 4 year old room and after lunch a boy asked me if it was noon.  I said it was almost and he pulled out a little purple child's chewable tylenol and said, "Mommy said to chew this at noon."  I took the pill from him and got the thermometer - he had a temp over 103 degrees!  The parents had done the "dope and drop" as we call it in the business.  They have an important meeting and can't stay home so they give Johnny a dose of motrin right before drop off, that gives them about 5 1/2 hours before it wears off, so that gets them to lunch time, if the teacher doesn't notice before the child goes down for nap then the parent gets another 2 hours of work in before they are called.  This gets them to at least 2:30 pm, almost a whole work day!  Meanwhile that child has been infecting everyone, been miserable and probably been reprimanded for various things that they did since they weren't feeling very good.  The parent is called, they keep the kid home one more day and then 2 days later half the class is sick with the same thing.
Another sick policy is excluding for rashes.  Before about 2000 the chicken pox vaccine was not in use so that was the most common rash.  And you had to keep the child home for up to 2 weeks while the sores healed and scabbed over.  The thing is that child was contagious for TEN DAYS BEFORE a single spot showed up.  I learned this when my first daycare girl had about 8 spots in her diaper region.  She was almost 2 years old as was my daughter.  Both of them had their first Chicken Pox shot 5 months earlier, but these sure looked like chicken pox.  I told her parents to give her a warm bath and if more popped up then we would know it was chicken pox.  Nothing more showed up, so we forgot about it for the most part.  Until exactly 10 days later when my daughter woke up from her afternoon nap with the same types of spots.  She had spent the morning playing in the pool with the other daycare kids, so they were all very exposed at that point.  More spots popped out as the hours passed.  She eventually ended up with about 75 spots in all.  Since everyone was exposed  by both the daycare girl and now my child there was no reason to keep them away.  No one else got them.   And if they had I would have let them come.
This is when it hit me that my home daycare sick policy would be different than most.
You would think that I would have lots of sick kids all the time but in reality my daycare seems to have less sickness than others.  And amazingly usually things don't spread.  There was ONE time in the last 16 years that pink eye spread.  And that time no one would have excluded the child who was the first case.  He looked like he had a bad allergy day, his eyes were puffy and irritated looking but not the whites of them, more of the outside facial part like his eyelids and the bags under his eyes.  That night, it was a Friday, his mom was feeding him and his brother dinner and she went to refill his milk cup.  When she came back both boys had red, goopy, extreme pink, eyes.  It was that fast.  By Saturday afternoon all 6 daycare boys had it!  Even if I had been strict it wouldn't have mattered.
That is what I have found to be true with most things.  Either it doesn't spread or it spreads in a way that it is obvious exclusion would not have mattered.
So, my parents bring sick kids.  And the best part is I know about it.  I can watch for an extra crabby attitude and know it's illness related so I react in kind.  I can keep the sick child away from babies.  We know to hand sanitize more often.  I know what to watch for in the rest of the group and I can tailor my day to accomidate the health needs of the group.  Parents don't need to miss work for a fever.  They don't lie to me, there is no need to hide a fever after all.  No reason to "dope and drop".  No trying to play doctor and say the fever is from "teething" or that the rash is "just mosquito bites" (in January, yep, I heard that when I worked in centers).  And if other kids get it?  Well, that's ok too, because they can come with it too.  
For Diarhea they have to stay home until they are 24 hours diarrhea free AND have had one solid bowel movement. For vomiting they need to be 24 hours vomit free AND hold down TWO (2) meals before they can return. I also do reserve the right to exclude for any thing I am deem they need to stay home for. In the past this has been a child doubled over in pain because of constipation, a child who's breathing was just really off and ragged, and a few other similar things.

I have a facebook persona (Tara's Toyland) which is only for daycare stuff.  I only allow people connected to the children currently enrolled to "friend" Tara's Toyland so it's all people that somehow know the kids.  It's really neat to be able to give little antedotes of our day or tell everyone at once what we did for our lesson that day.  I post pictures often too.  Parents use it to connect with other parents for playdates or just to keep in touch after they leave my daycare.
Today in my newsfeed.there was a picture from a year ago and it said to click to see more from this day in the past.  I got a smile from what came up - 
April 21, 2014 I posted a photo album  - "dying eggs, babies playing, Pilcher Park".
April 21, 2011 "Please send get better wishes to **** - he had to go to the doctor's today because his breathing was so bad - he has an ear infection and bronchialitis. He went home before our egg hunt but did get to do the egg coloring and hunted on his own. His wheezing was so bad, I was very worried!!"
April 21, 2010 "we read Honey Bees book, learned how bees dance and wiggle to talk and then tried it ourselves, we sang Here is the Beehive and we tasted honey"
Sometimes we forget the details.  I really want to do a Social Book for the daycare.  Social Book is a company that uses your facebook posts and the comments on them and even pictures and compiles them into a photo book.  The only problem is I priced out just ONE YEAR and it was WAY too expensive.  And a whole year didn't fit in one book either.  Yep, I sure do use facebook as a communication with parents tool!
I am on a home daycare bulletin board and someone asked why child care workers insist on saying that the kids are "friends" even if they aren't.  Some said that we were forcing them to be friends with kids they didn't want to be friends with.  Or that we had no right to say who was or who was not their friend.   I thought this was a very interesting perspective and had never even considered NOT calling them friends.  My feeling on this is that these are their first friendships.  Our job is to teach them to be a friend to everyone and to have them get along with everyone.  At this age friendship is very much in the moment anyway and as long as someone is nice then they are a friend.
 I'd rather assume that all the kids were friends and feel that every one of us would be better off if we had that assumption.  So, here at Tara's Toyland, we are friends!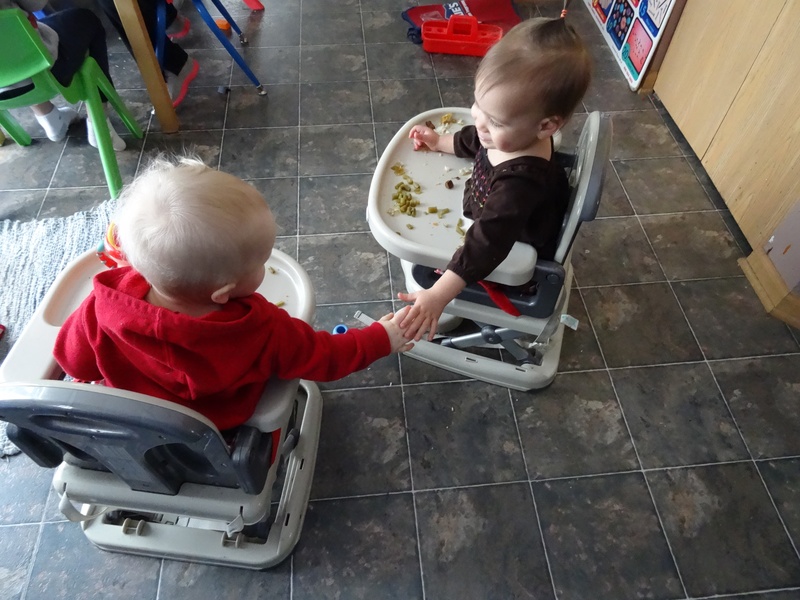 It's spring break week and I have been meaning to get so much done. I started out really great, well, kinda.  I had set up for a cleaning lady to come in and do some cleaning.  This was a first for me, never have had someone else do my cleaning and I am so glad I did.  She got tons done.  But only upstairs.  I ran a ton of errands and did straigtening and laundry that day.  But I was not at 100%.  I have a super bad cough that started last Thursday.
On Tuesday I went to the doctor and got some heavy duty cough syrup and an inhaler for the bronchitis.  I managed to get the stairs vacuumed and wash the daycare room floor.  It's THURSDAY already and that is about all that has been done.  I had such plans.  But my body is telling me to just rest.
When I was at the doctor she asked what happens when the daycare provider is sick.  I told her that luckily this week I was already scheduled off. 
But what does happen if I'm not scheduled off when I am sick?  Well, sometimes I have to close - when you are not able to leave the bathroom you can't really take care of little kids after all.  I had to close last year cause I sprained both my ankles really bad and had to have heavy duty pain killers to make it through those first few days.  And I closed for kidney stone surgery.   This school year though I have not closed once.  And I would not have closed for this illness either.
As a daycare provider out of my home I have a bit of an advantage - I can be lazy and have a TV day if I need, or just supervise the kids as they play if the group is a more mellow group.  During nap time if everyone sleeps I can rest on the couch.  I have my tea ready to make right here, and lots of water.  I don't take heavy duty cough syrup if kids are in attendance though because I do need to be alert.  As a general rule home daycare providers try not to close if at all possible because we know it's a hardship on a lot of different families.
I know of some providers who only took a weekend off after giving birth.  Others I know feel guilty over having to close even though they are having a major health crisis and they should go to the ER.  And I know of others who do end up closing and the daycare parents complain to them about it.  I, luckily, have not had that happen in a real long time.